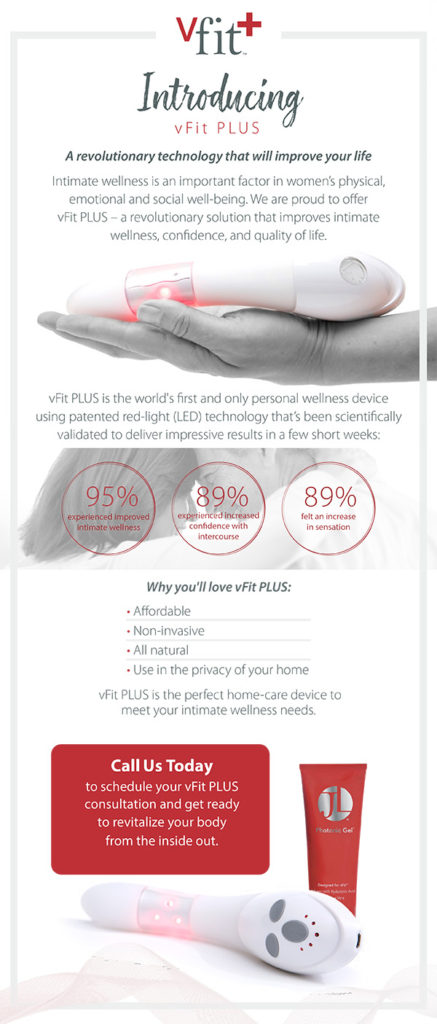 The world's first and only home-use device using photobiomodulation, thermal loading, and sonic technology to improve intimate wellness.
First energy-based device favorably designated by the FDA as a low-risk general wellness device for the improvement of intimate wellness.
Benefits
Private: home-use for privacy and ease
Natural: Non-invasive and hormone-free
Affordable: a fraction of other options
Quick: up to 12 minutes every other day for 6 weeks
Complementary: works well with other solutions
Quality of Life
Improve ability to:
Be spontaneous
Enjoy improved sexual function
Feel confident
Connect with their partner
Enjoy an improved quality of life
Receive a free gift with this purchase until February 14, 2019. Includes travel bag and gel ($25 value).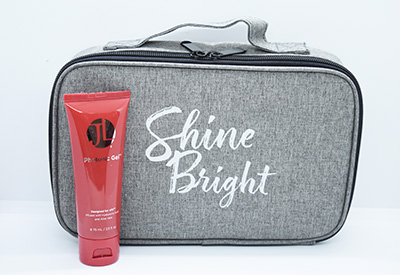 Come to our office to purchase or for additional information call 509-838-1770.